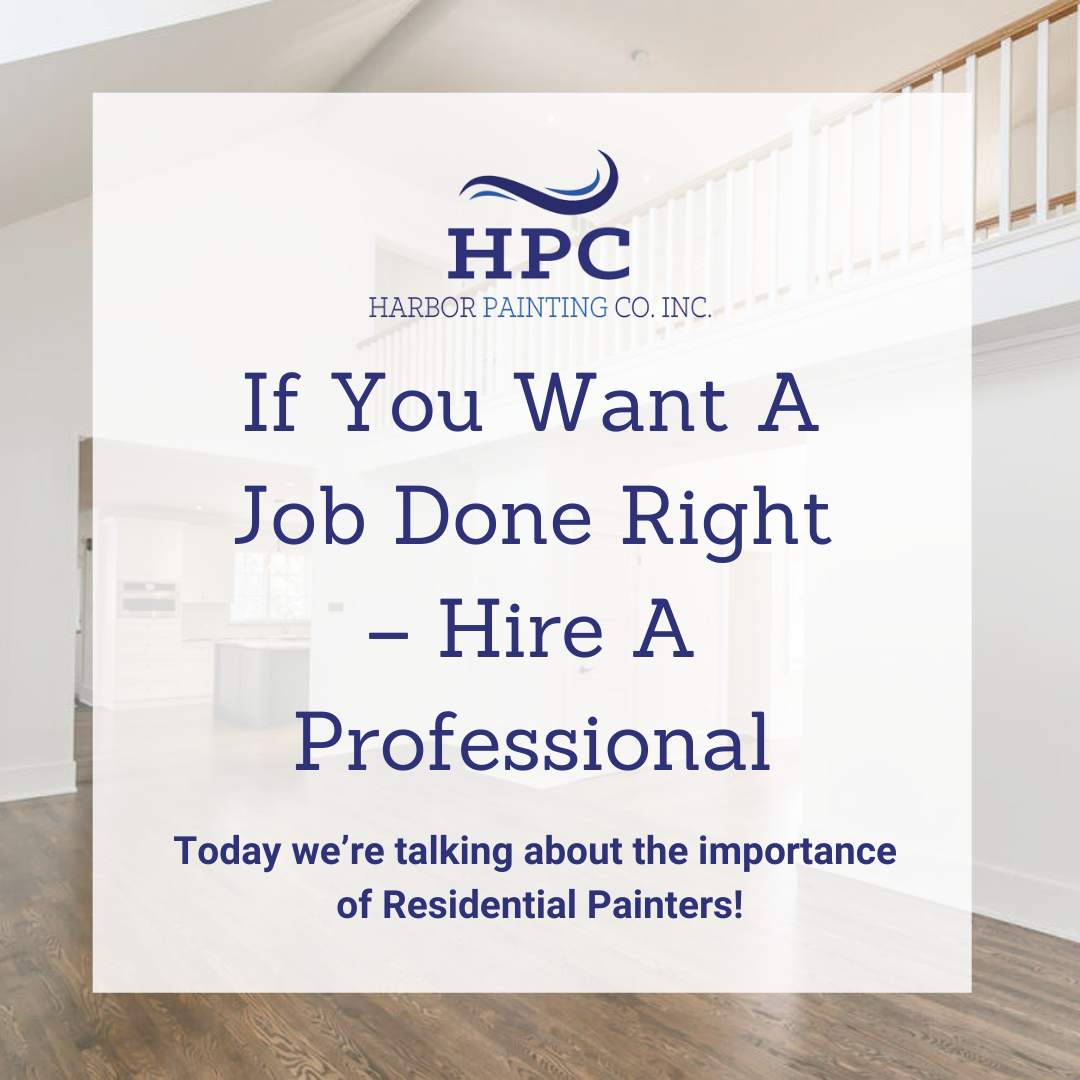 So, what is the importance of Residential Painters? Well, your "home is your castle" is an expression you may be familiar with. It's where you gather together over meals, enjoy family game night, where the kids have pizza parties and sleepovers and where you invite friends to come and share in your hospitality.
Particularly over these past few years it's also become a school and a home office for many! In other words, your home is where you spend a great deal of time and just like castles are beautiful works of art, your home should be too. Why should you hire professional residential painters? Because again, just like the castle craftsmanship from days gone by still stand strong today, you want a painting job that will stand the test of time! Professional painting is your guarantee of a job well done.
Seven Reasons that prove to you the Importance of Residential Painters!

1. We have the right tools and equipment!
An established professional painter already has everything they need to make sure your job is done right, the first time. We have the extendable ladders, the scaffolding, boom lifts and scissor lifts ­for those hard to reach places, specialty rollers geared to specific surfaces and skilled painters and specialty tapes that guarantee smooth, straight lines every time. Most homeowners don't necessarily have the right tools and equipment for the task and investing in purchasing all you need can be more expensive than just hiring a professional in the first place!
2. We guarantee technique, expertise, standard operating procedures, and efficiency!
By its very definition, "professional" means a person "engaged or qualified in a profession." That's the Harbor Painting team. We've been painting for a long time and we know how to do it right! We've developed expertise over the years in specific techniques, an expertise that also allows us to work efficiently and effectively – saving you both time and money. We also have the staff to apply to the job.
Why use up three weekends in a row of your precious downtime when you can hire a team of professional painters who will give you an estimate, complete the job in a short amount of time and clean up afterwards? And we mean really clean up. We are so honoured that so many of our clients have told us that we are the cleanest painters & crew to ever step foot in their home! You can read some of the Google reviews here
3. Safety and Insurance
We are covered by all appropriate workplace insurances, workers compensation and are safety certified. When a member of our team climbs a ladder, they know it's properly secured, it's the right ladder for the job and they've had the right training to work at heights.
So many homes today are built with soaring second floor ceilings in the main entrance, 9ft ceilings in most rooms and decorative edging and filigree around high placed windows. You need the confidence of knowing you're not the one balancing with one leg on a ladder while you try to reach that high peaked roofline – whether that's inside or outside. Can you afford the time off work from an injury? This is where the importance of Residential Painters come in, because at Harbor Painting, we believe in safety first for our team (and our customers!) and we guarantee a beautiful end result.
4. The Mess is Ours to Clean Up
When you look at the importance of Residential Painters, think about the clean up. No one likes the clean up whether that's after cooking a fabulous holiday meal or cleaning paint splotches off the tiles of your kitchen. When you hire a professional residential painter, WE do the clean up too!
There won't be any paint splotches because we use professional grade drop sheets, don't splash, spill or splatter ('cause we're professionals) and we help keep the toxic chemicals out of your home by taking care of all the clean up of brushes, rollers and any other equipment used.  Everyday before our crew leaves the job site we sweep and/or vacuum the entire work area. Why? Because we want the homeowners to feel as though their house isn't a construction zone while we are on-site!
5. Less Stress, No Time Off, No Risk
Let's face it, painting is hard work and sometimes, locking friends, family or even two newly married happy people into the same room together, for a long time while working hard, is a recipe for disaster. Perhaps you even have different expectations of what is considered a "good paint job." As well, taking time off work isn't an option for many and the risk of an injury and forced time away from employment are both big deterrents. Let the experts get the job done in no time with no stress and no risk required from you! Now, that's what's behind the importance of Residential Painters!
6. The Colour Experts

Colour can impact mood, enhance the value of a home and help you to make a statement about your personal tastes. Colour is also tricky and changes with the amount of light in a room, daytime vs. evening light and by what accessory choices you make. Outside, colour is also influenced by weather – a darker coloured home will show less wear and tear than a home painted white.
Our team can help you select just the right shade for any room in your home or to complement the brick, stone or stucco of your exterior. We use only professional grade products that ensure the consistency of the colour match between each can of paint used and the consistency of full-depth colour coverage from start to finish.
7. Indoor / Outdoor – We KNOW The Difference!
Harbor Painting can accommodate any job – from castles to condos! We do both indoor residential and outdoor residential painting and there IS a difference. Working outside requires an entirely different type of paint (depending on the type of surface being painted i.e brick, wood, vinyl, aluminum, block etc.), it has to be scheduled appropriately around weather conditions and you need to know if you want the same shade of grey both indoors and outdoors – chances are, to achieve the same effect you may actually need two different sheen levels. The importance of Residential Painters? We know the difference – and we know paint, inside and out!
According to owner Danny Samuelson:
"Hiring a professional painter is also about ensuring respect for your space. We'll treat your home like our own for the entire time we are working with you. In fact, we'll treat your home like a castle. As a dedicated team of professionals, we commit to completing the job on time, accurately and with no mess left behind! That's why you should hire a professional!"
If you'd like to learn more about Harbor Painting, read our testimonials or obtain a quote, simply click here and remember, "Painting is what we do – relationships are what we create!"